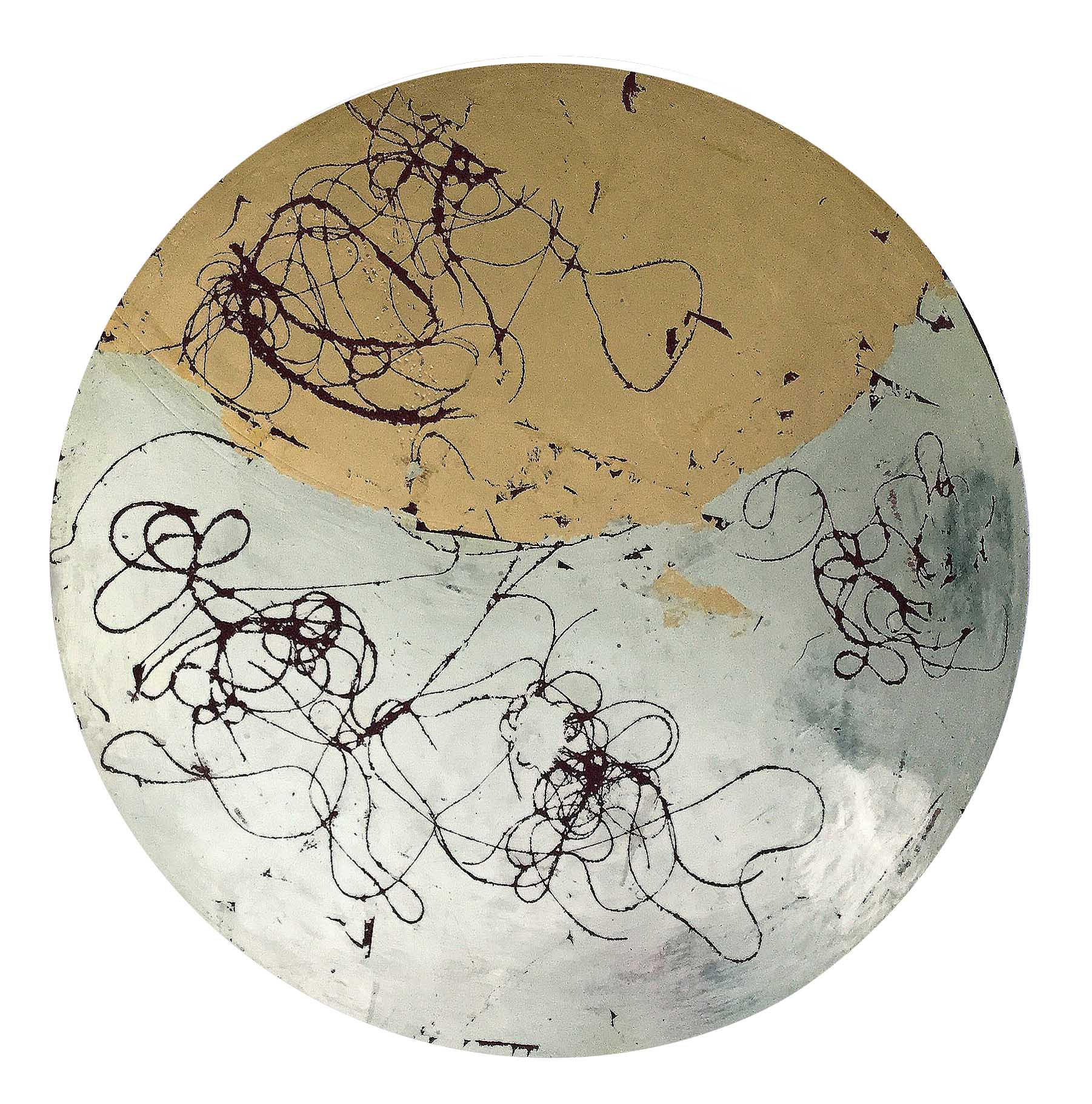 Divine Light V
23.5 ct gold leaf, White gold, bole, true gesso on birch plywood
Size: D:22 cm or 8.6 in
This painting is painted using the same techniques shown in the video and on the process page.
I used the traditional technique of water gilding using three colours of gold, 2.5 ct gold, White gold and Lemon gold. Then it's burnished to get different degrees of reflection. It's on 1.8cm Birch Plywood.
It's signed and dated at the back with hanging system.
All paintings come with Certificate of Authenticity signed by the artist and instructions how to best hang the painting.
I offer a 7-day money-back guarantee on all original works purchased through Merna Liddawi Art, except for limited editions printed specially for you. See details
sold out