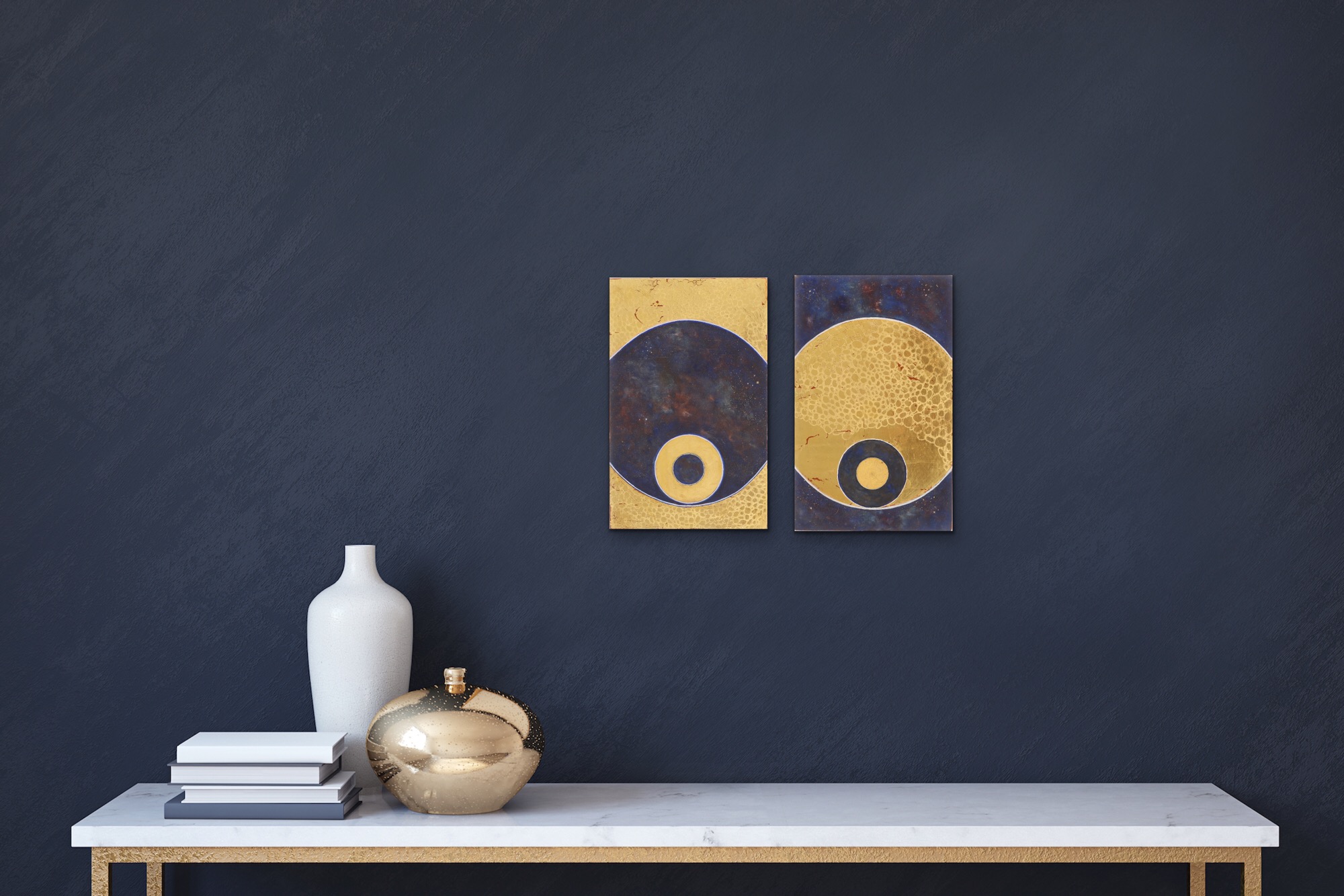 Divine Cosmos Diptych
Original Diptych
23.5 ct gold leaf, egg tempera, azurite, true gesso on birch plywood.
Size: 33.5x21x1.5 each
Inspired by the sacred geometry in creation, the beauty and love in the universe and the royal colours of gold and blue.
sold out
The painting started with 8 layers of hand made gesso. The gold was gilded using traditional techniques of the old masters using genuine 23.5 ct gold leaf. . Then 18+ thin glazes of 15 different pigments were all layered on top and finally sealed with hand made bees wax varnish made in my studio.
The gold was burnished using agate stone for high reflective surface and to bring its beauty.
The painting was made of high quality birch plywood sealed with cloth for longevity. By time the egg tempera colours become vibrant opposite to oil paints where they yellow.
All materials are hand made all the way from the paints, the base layer to the wax varnish.
Comes with a Certificate of Authenticity.
Collection or Shipping option.
For shipping cost please contact me.